Kelly Moller was elected to the House of Representatives in 2018 to represent the communities of Arden Hills, Mounds View, and Shoreview. She is running for re-election in district 40A, which now includes part of New Brighton. Kelly is a career prosecutor, victim rights advocate, and Shoreview mother, with deep roots in our community.
Kelly has authored or co-authored hundreds of bills, many of which have been signed into law with bipartisan support. Kelly has led on public safety, including reforming Minnesota's laws to provide justice for sexual assault victims. Her bill to increase apprehension of carjackers was the first item agreed upon by the bipartisan Public Safety Conference Committee this year. Kelly works tirelessly on gun violence prevention policy to ensure people who should not have guns are unable to access them. 
Kelly has authored many other bills passed into law, including: a bill to assist schools in addressing student mental health needs; legislation to ensure schools are able to care for students with seizures; a bill to reduce paperwork for special education teachers; protections for victims of domestic violence; reforms led by the disability community to create a person-centered approach to services; a racial justice initiative that limits government from taking personal property; a bill that seeks to prevent DWIs with the use of evidence-based practices; and bond funding that helps reduce taxes for our local communities.
Keeping connected with constituents is Kelly's top priority. In fact, multiple bills she authored are the result of issues constituents brought to her attention, including a bill to reduce the delay first responders face in determining who to notify after a life-threatening crash, a law to provide more options to people caring for family members with disabilities, and an initiative requiring streamlined investigations of sexual assaults occurring within the National Guard. Kelly also helps constituents solve problems by connecting them to the right resources or placing calls to agencies on their behalf.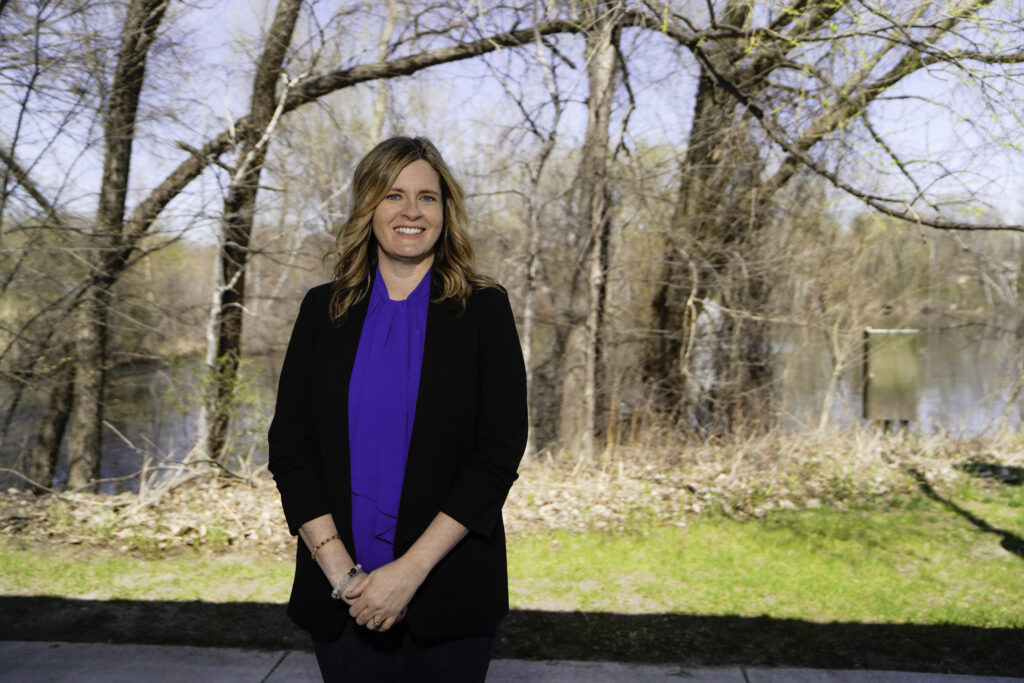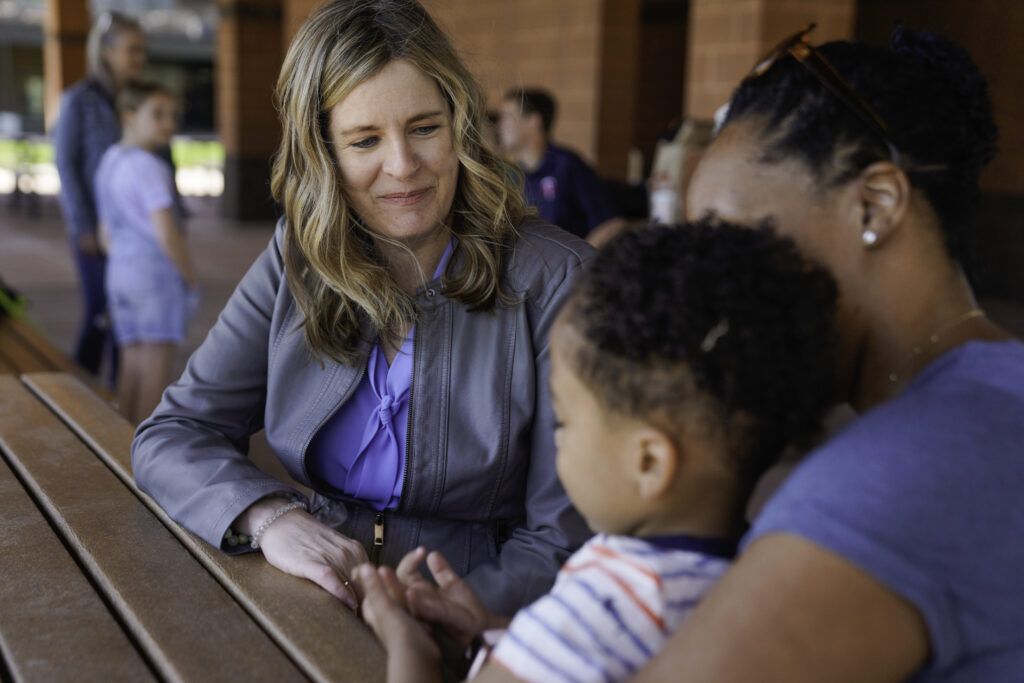 Since she was first elected, Kelly has demonstrated that she listens, cares, and delivers!
Kelly's Experience
In addition to working in the Minnesota House of Representatives, Kelly is an assistant county attorney and AFSCME member, handling felony criminal appeals on behalf of the State of Minnesota.  She graduated from the University of Notre Dame with a business degree and received her law degree from Hamline University School of Law.  Kelly prosecuted crimes in greater Minnesota when she worked for the Minnesota Attorney General's Office for more than a decade.  She also served as the Executive Director of the Minnesota Alliance on Crime.  Kelly has received numerous awards for her work on public safety issues, as well as for her leadership at the Capitol.
Kelly and her husband Kevin, who is a project manager at a local medical device company, have lived in Shoreview for over 20 years.  Their younger son attends Mounds View Public Schools and their older son is a recent graduate.  Kelly has volunteered extensively in the community and was a member of Shoreview's public safety committee.
Please feel free to contact Kelly and let her know the issues that are important to you.  Her House contact information and website can be found here.
The House website also has the bills Kelly has authored and co-authored, weekly session updates, and other news items.  You can sign up for e-updates through the website.
Awards
Exceptional Advocate Award from the Minnesota Council on Disability. (2022)

Uniform Law Commission Certificate of Commendation for the Uniform Recognition and Enforcement of Canadian Domestic Violence Protection Orders Act (2021).

Advocates for Human Rights 2021 Gold WATCH Award, which recognizes individuals or groups who move us closer to a judicial system that consistently protects the human rights of women and children. Award given for Rep. Moller's efforts to comprehensively update Minnesota's criminal sexual conduct code.

Minnesota Council on Disability Certificate of Appreciation for Being a Champion for Minnesotans with Disabilities (2021)

Minnesota School Social Workers Association (MSSWA) 2020 Legislator of the Year for Moller's commitment to ensuring safe schools, reducing barriers to educational success, and dedication to ensuring all students have the resources to be prepared and successful beyond graduation. (read more)

Mothers Against Drunk Driving MADD Choice Award for working to end drunk driving through legislation to prevent hit-and-run offenders from escaping responsibility (2014).

Minnesota Coalition Against Sexual Assault AWARE Award for "outstanding dedication to raising awareness about sexual violence and unique contribution to the wide variety of work necessary to end sexual violence, and for giving a voice to those most silent of victims." (2012)